Boost Sales, Build Trust & Grow Your Brand without Coding
FOMO Notifications, Lead Generation & Social Proof Utility widgets

Just purchased this classy bag.
Build Your Social Proof With Us
A conversion panel makes it possible to increase the reputation for your brand. 
Instant
The effects of creating your FOMO and Social Proof Notifications are instant. As soon as you enable them, they are live on your Website.
Data Management
All your stats for notifications are intuitively stored in our dashboard for your analysis.
Free
Conversion Panel is free for a limited number of impressions. Our other payments are divided into monthly and annual plans that are pocket friendly
Why You Need FOMO & Social Proof Utility Widgets
Let your customers sell for you, display Social Proof and FOMO notifications. Boost Credibility and generate leads the easy way.
Show Live Sales Popup on your Site

Generate Proof by displaying purchases

Make customers feel at ease and trust your websit

Just purchased this max air shoes.
5
People bought the product
In the last 2 hours
Enter your email to receive a free coupon.
Hurry up! Registrations are closing soon.
INFORMATIONAL WIDGET
Fully customizable informational message for your users. Show your visitors how many people are on your site to create more trust.
COUPON DISPLAY
The best way to let your users know that you are running a sale.
RANDOM REVIEW
Display a random review/testimonial from your clients to create social proof. 
INFORMATIONAL WIDGETS
Display important information to your users. Generate announcements, display coupons, a random review. Do all of this with an easy to use dashboard, no coding required. Generate popups in seconds.

You are just two steps away from Checkout!

"ConversionPanel is a 5 star product!"

"ConversionPanel helps me have FOMO notifications on my E Commerce site and it really has sky rocketed the sales"

"Social Proof is an amazing way to attract buyers to make a new purchase. Thank you Conversion Panel"

"I love the Exit Intent Popup on Conversion Panel. Helps me get the email of users leaving the site."
Works with all platforms
Conversion Panel works with all platforms, no matter what CMS you are using.






Generate Leads
Collecting feedback by sending an email after the delivery of feedback/service is old school now. Get feedbacks filled with our popups which can be created in seconds. 
Collect Emails & Store Data
Getting visitors but want to know their details? Easily collect emails and generate leads from your users. Use our Lead Generation Popups to get Email/Mobile of the visitors that come to your website and retarget them easily.
You can transfer the data to your Web application with its customizable structure and easy integrations. Alternatively, you can receive emails from us for each Lead that you generate. Amazing, right?
Sign up and get a $5 discount Coupon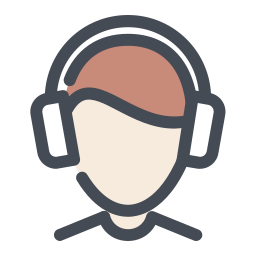 Any Questions? Let us know and we will get back to you!
How'd you like our website?
Rate from 1 to 5. 5 being excellent.
Collect Feedbacks from these Widgets
Emoji Feedback is an interactive way for your users to give you feedback about your site. Score Feedback is the easiest way for your users to give you a score feedback.
Get Started Now, it is FREE ->